Marketing Strategy for Travel And Hospitality Business In Nigeria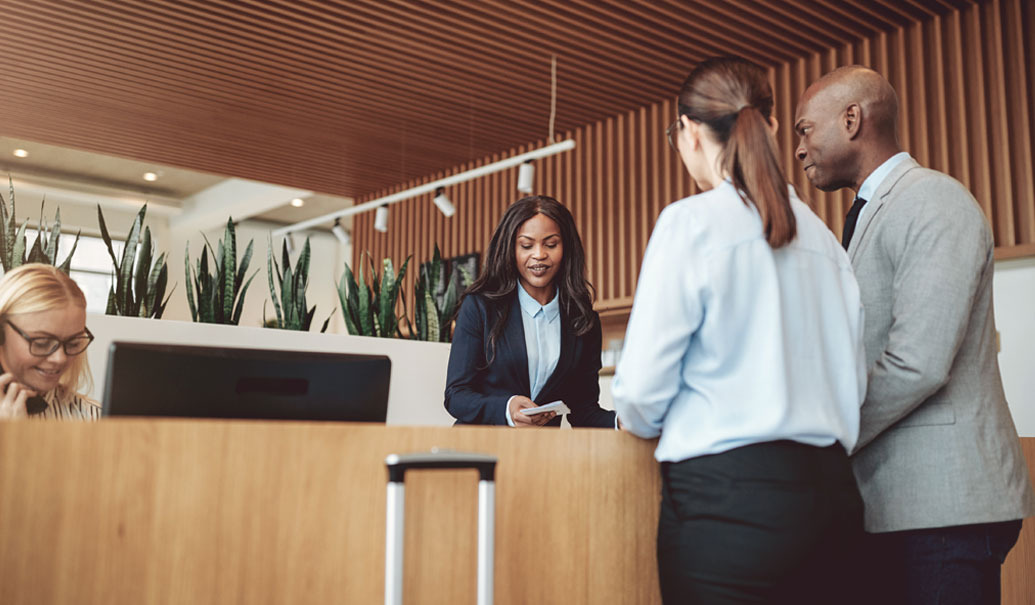 The travel and hospitality industry in Nigeria has experienced significant growth in recent years, with the sector contributing over 34 billion US dollars to the country's GDP in 2019. The rise of digital technology has had a significant impact on how customers interact with hotels, resorts, and other hospitality establishments. Today, customers can book hotels, flights, and tours online, and they can read reviews and compare prices with ease.
However, the COVID-19 pandemic brought the industry to a standstill, causing significant losses for businesses in the sector but this article explores the current state of travel and hospitality marketing in Nigeria as of 2023.
Current State of Travel and Hospitality Marketing in Nigeria:
The Nigerian travel and hospitality industry has traditionally relied on traditional marketing methods such as print ads and billboards to reach potential customers. However, with the rise of digital marketing, the industry has started to shift its focus towards online advertising from 2021 till now.
According to a report by Jumia Travel, Nigeria's leading online travel agency, digital advertising in the Nigerian travel industry has to grow by 21% annually from 2020 to 2023. The report shows that 63% of travel and hospitality establishments in Nigeria use social media for marketing, while 59% use online travel agencies.
In addition to digital advertising, social media has become an important tool for travel and hospitality marketing in Nigeria. Platforms such as Facebook and Instagram allow businesses to reach potential customers directly and engage with them in a more personal way. According to a survey by eMarketer, 58% of Nigerian travellers use social media to research their travel plans, making it a crucial part of any travel and hospitality marketing strategy
Challenges and Opportunities for Travel and Hospitality Marketers in Nigeria
Despite the growth and evolution of the Nigerian travel and hospitality industry, marketers in this sector still face several challenges.
One of the most significant challenges is the lack of infrastructure in the country. Poor road networks, inadequate transportation, and unreliable power supply make it difficult for customers to access hotels and resorts in remote locations. This can affect the marketing strategies of these establishments, as they may struggle to attract customers to their location.
Also read: Commerce and Digital Store Marketing in Nigeria 2023: Trends, Challenges, and Opportunities
Another challenge is the high cost of travel and tourism in Nigeria. Due to the country's economic situation, many Nigerians cannot afford to travel or stay in expensive hotels and resorts. This can limit the market for high-end hospitality establishments and force marketers to focus on budget-friendly options.
Despite these challenges, there are also several opportunities for travel and hospitality marketers in Nigeria.
One of the most significant opportunities is the growing domestic market. As more Nigerians opt for domestic travel, hotels and resorts can focus on creating experiences and packages that appeal to local customers. This can include cultural tours, adventure activities, and affordable family-friendly packages.
Another opportunity is the increasing use of technology in the industry. Mobile devices, social media, and online booking platforms have made it easier for customers to access travel and hospitality services. Marketers in this sector can leverage these technologies to reach new customers and create engaging marketing campaigns.
As several trends continue to shape the travel and hospitality marketing landscape in Nigeria in 2023, here are more of the trends we expect to see this year:
According to a report by Jumia Travel, mobile travel bookings in Nigeria are has to grow by 44% annually from 2020 to 2023. This means mobile devices will continue to have a significant impact on how businesses reach potential customers. So, businesses will need to focus on creating mobile-friendly websites and apps to stay competitive.
We can expect to see an increase in influencer marketing within the travel and hospitality industry in Nigeria. According to a report by Hopper HQ, influencer marketing is projected to become a $15 billion industry by 2022, and the travel industry is one of the top industries for influencer marketing. In Nigeria, we have already seen several successful influencer marketing campaigns by travel and hospitality brands, e.g the akoritetravels and a Nollywood actress influencing campaigns for the brand. We should expect to see more of this in 2023 and the coming years.
Sustainability will also be a greater focus within the travel and hospitality industry in Nigeria in 2023. As consumers become more environmentally conscious, they are looking for businesses that prioritize sustainability. According to a survey by Booking.com, 73% of Nigerian travellers would prefer to stay in eco-friendly accommodation. This means that travel and hospitality businesses will need to incorporate sustainable practices into their marketing strategies to attract and retain customers.
Conclusion
The Nigerian travel and hospitality industry is evolving, and marketers in this sector need to keep up with the changing trends and demands of customers. The increasing use of digital technology and the focus on the domestic market present significant opportunities for marketers who are willing to adapt their strategies. However, the challenges of infrastructure and affordability must also be taken into account when developing marketing campaigns.
Also read: Commerce and Digital Store Marketing in Nigeria 2023: Trends, Challenges, and Opportunities