Marketing Strategies for International Brands in Nigeria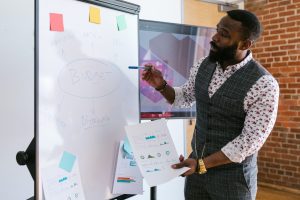 The marketing strategies for International brands are a little different from the strategies applied by brands in Nigeria. The Nigerian market is a cash-based economy and people are not used to the idea of credit card payments. Due to the highly competitive nature of the market, most brands need to develop creative strategies to stay relevant and ensure top-of-mind awareness.
Brands need to focus on creating experiences that will make the customers want to come back for more. Bearing in mind that these experiences must be affordable and immediately relevant to the customer. To penetrate the market, brands must carry out the following steps;
Market Research
The secret to implementing the best marketing strategies as an international brand in Nigeria is applying researched data. To gather the right data, you can employ research agencies like Doingsoon or Target Media. This way, the agency can provide you with accurate and relevant data. These findings must consist of the following;
Your Core Audience Profile/Segmentation: It is imperative to have a detailed report that explains the demography, psychography, purchasing behavior, and motivations of your audience. This would provide clarity on how to begin your communication process.
A Difference Map: Why do you need a difference map? A difference map is a visual representation of where your competition is and where exactly your product will be in the market. Once you gain an in-depth understanding of where your product fits in the market, you can focus on adding more unique offerings to stay ahead.
Advertising Approach: This would consist of a plan for all the media channels suitable to your brand's unique offerings. The plan should showcase excellent strategies and execution methods to help your business rise above the current noise in the market. Also, a plan to sustain your brand's visibility.
Current Market Prices: A detailed report of the state of pricing in the country is required. Marketing is the process of communicating the value of a product or service to customers. Hence, the price of your product must reflect the times or be better than the existing prices in order to remain valuable.

Product Marketing
Product marketing is based on the idea that people will buy what they want. This type of marketing uses advertising to convince potential customers that they want a certain product. Product marketing also includes public relations and personal selling, which are designed to create awareness about products or services in the marketplace.
Price Marketing
Price marketing is closely related to product marketing. It focuses on making products more attractive by reducing their prices. Price marketers can use discounts, promotions, coupons, and other sales tactics to make their products more affordable for consumers.
Influencer Marketing
Since the emergence of Influencer marketing, brands can now leverage particular influencers. These include influencers that have built a community closely related to the product they are trying to introduce to the market. With influencer marketing, brands can leave the production of content to the influencer or produce and use the influencer's assets to promote.
Content Creation
When it comes to the content creation process, it has to involve specific details peculiar to the Nigerian market. Your audience needs to experience themselves in a relatable manner in both your messaging. Ensure to tell relevant stories while selling your product/service.
Sale and Conversion
Also, ensure to request exactly how sales would be made and how your product will convert in the long run. The purpose of any form of marketing is to ensure that the organization makes sales. These expectations must be established before any campaign launch.