Most Spent Marketing Campaign Budget Channels in Nigeria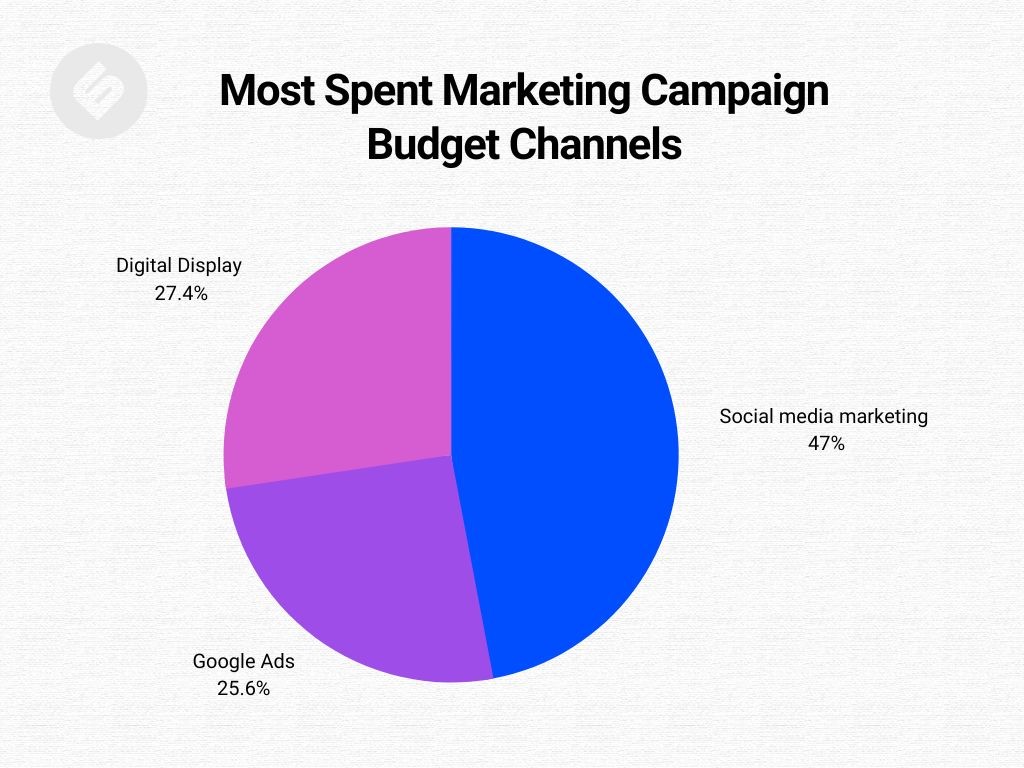 There are many ways to spend a marketing campaign budget. Companies may choose to spend their funds on advertising, while others may choose to invest in online or offline events and promotions. 
Some companies choose to focus on direct-to-consumer (DTC) marketing campaigns to reach the consumer directly. This can include sending out emails, making phone calls, and even sending out postcards. Other companies may choose to focus on social media marketing campaigns in order to earn buzz about their product or service. These types of campaigns can be done through Facebook, Twitter, Instagram and other social media platforms.
Other channels of marketing campaigns, some companies may also choose to advertise their company name are newspapers or magazines. However, Traditional media is struggling to maintain relevance. Although the advertising industry has focused its energy on traditional media formats for decades, recent changes in consumer behaviour have dramatically changed this business. Audiences are spending more and more time online, which is causing television to lose its position as the world's top advertising medium. 
Digital Advertising Is Thriving
Digital channels claim 56% of budgets this year, with social media the top digital channel for spend. Paid search and digital display were a close second and third.
Digital advertising channels and technologies claim larger slices of the global advertising pie each year. In 2021, digital ad spend amounted to an estimated 521 billion U.S. dollars worldwide, and according to the latest data, this figure will have surpassed 756 billion by 2024. One vital driver of digital ad spend growth is the mobile revolution. 
Smartphone adoption and mobile usage have rapidly accelerated in recent years, and seeing that consumers in many parts of the world spend more time browsing the web on their smartphones than on desktop computers, marketers are quick to follow suit. Mobile internet ad spend is expected to grow from 341 billion in 2021 to nearly 495 billion by 2024, showing how dynamic and adaptive today's advertising landscape is.
It was calculated that the digital advertising spending worldwide amounted to 521.02 billion U.S. dollars in 2021. The source projected that by 2026, the spending would reach 876 billion dollars. Global advertising spending has been constantly increasing since 2010, and is forecast to round up to nearly 650 billion U.S. dollars in 2021.
The most spent marketing campaign budget channels are:
Social Media Advertising:

Social media advertising is booming right now and a lot of marketers are gravitating toward this for better returns. This is because they are accessible and affordable. Social media has become more popular with companies due to the ease of use and cost effectiveness. 
Many surveys have put Facebook, Google, and Instagram as some of the top advertising channels for 2022. According to 44% of marketers, Facebook ranks a little higher than Google, and 25% of them agree that Facebook Ads are the highest ROAS (return on ad spend) driver network. 
Platforms like TikTok, Snapchat, LinkedIn, and Pinterest are becoming increasingly popular and seeing a higher ROI because of their ad rates. TikTok and LinkedIn are becoming the top advertising channels for B2B markets, while Pinterest and Snapchat have a clear edge in the B2C industry.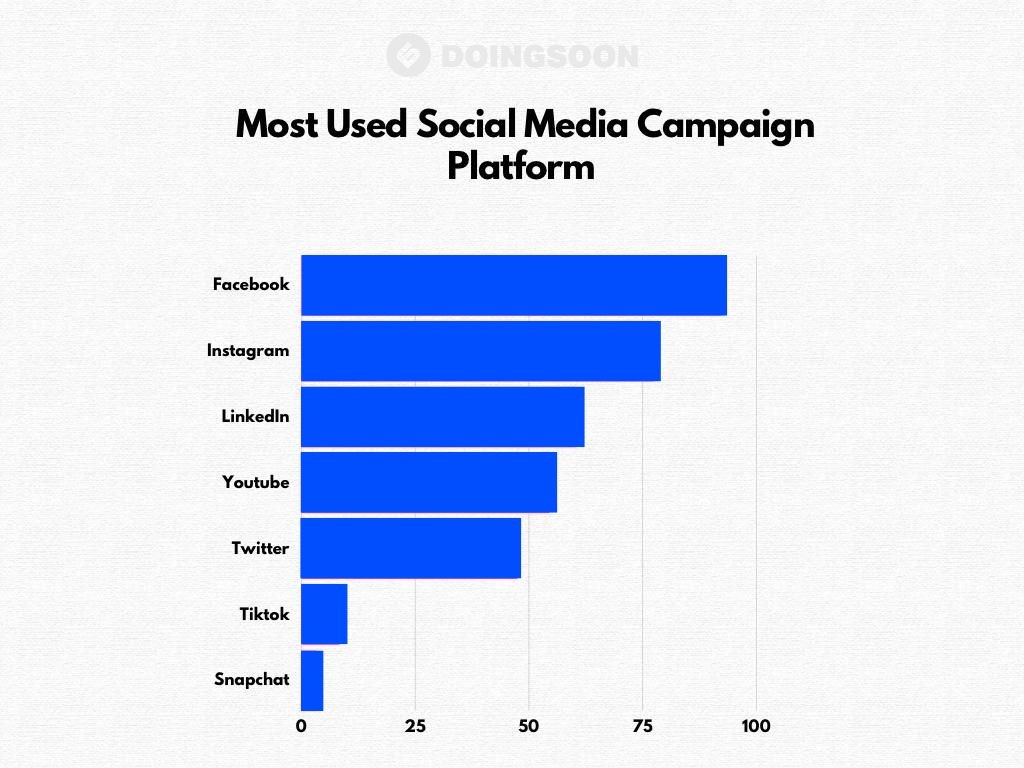 Non-Social Digital ads:

Search engines allow businesses to reach a wider audience and bring in new customers through online searches. Search engines also provide information about products or services that people are interested in, which helps businesses decide whether they want to advertise on that particular site or not.
In 2022, the internet is the most invested-in advertising channel worldwide. This is according to a study by eMarketer, which found that more than half of all global ad spending will be spent on digital platforms in 2022.
The study also found that digital advertising will account for 53% of all media spending in 2022, up from 41% in 2019. This increase is due largely to an increase in mobile spending, which saw its share of global ad spending jump from 22% in 2019 to 27% in 2020 and 30% in 2021.
The study also noted that video advertising is expected to make up a larger share of total digital ad spending than before: 32%, up from 25% last year; while search advertising made up 26%, down from 29%.
It should be noted that while Google retains its position as the largest global player in both search and display advertising, Facebook has been gaining ground on it over the past couple of years.
Nearly 62 percent of all global ad investments are expected to be devoted to digital by the end of 2022, while television is forecast to receive around 23 percent of total advertising expenditures.
Traditional Advertising 
While the advertising industry has focused its efforts on traditional media formats for decades, if not centuries, the recent changes in consumer behaviour have fundamentally altered the business. Audiences are spending more time online than ever, which has led television to forfeit its spot as the top advertising medium in the world. Other traditional channels such as radio and print are also struggling to remain relevant in today's digitalized world. Given the rapidly rising global online penetration rates, this battle for relevance and advertising funds is unlikely to be won any time soon.