What happened to Mr. Biggs and lessons to be learnt from Mr. Biggs' story.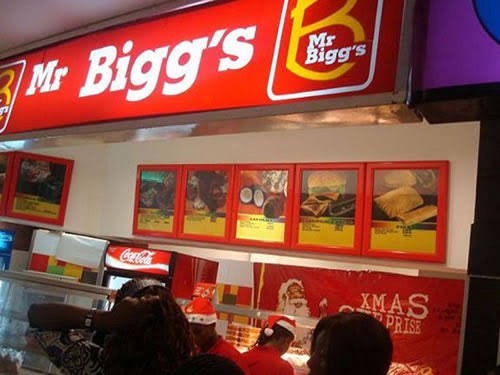 The well-known fast food Mr. Biggs is having trouble competing in the quick service restaurant business while upholding its motto.
Mr. Biggs was a popular fast food franchise in Nigeria from the late 1970s until the early 2000s, with locations throughout the country, particularly in the Southwest.  In Nigeria, Mr. Biggs Restaurant was a popular spot for all types of people. They have a variety of foods to choose from and are known for their delicious food. For the majority of Nigerians, regardless of social status, it offers flavors that make consumers happy, but after 46 years, the business is gradually dying and losing the market it once adored.
The brand boasts of over 170 locations in about 40 cities in the country (which includes a savvy partnership with Mobil to site an outlet at every fueling station), but those buildings today are typically empty and quiet. This was a brand that was at some point one of the top ten restaurants in the world by customer count. This was a brand that was known for its specialty/signature — meat pie. But sadly all that is gone today, and its fame is steadily sliding into mockery and neglect.
Mr. Biggs is famous for his meat pie, which is one of the most sought-after dinners in the nation. He also serves rice and chicken. Both, though, have faced criticism. Both the bland rice and some of the dishes are referred to as "Haw Pie." Customers made jokes about buying peanuts to compensate for the pie's absence of expected filling at several Mr. Biggs locations.
The QSR division, which was the first drive-thru restaurant in Nigeria, appears to be suffering because the business doesn't appear to have anything new to offer Nigerians.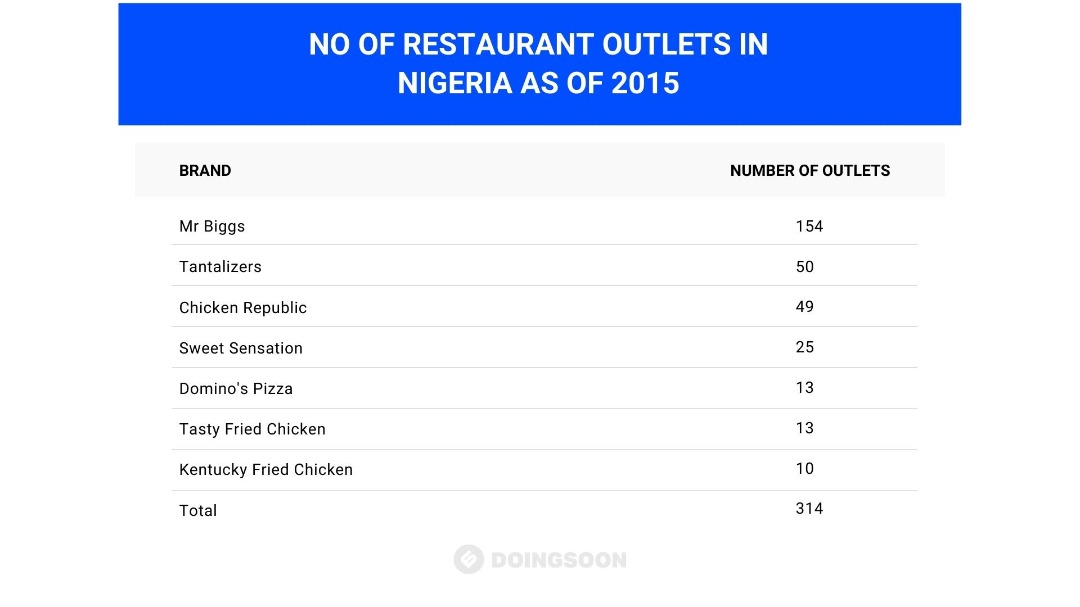 What was Mr. Bigg's problem?
First, they got satisfied with their achievements and saw no need to raise their game. Before Chicken Republic and KFC even arrived on the scene Mr. Bigg's was already on its way down, failing to adapt and keep up with what was in vogue  both in quality of product offer and quality of service.
How did the issue with Mr. Bigg start?
Self-harm: Mr. Bigg created a business model that let him work through a representative. For QSR business owners looking to capitalise on their name to increase market share, the company makes money off of its franchise and brand. In the early years, this strategy aided businesses in breaking new ground and meeting rising demand.
Other firms fought to survive when taking on the fast food chain owned by UAC was viewed as suicide. Although the franchise movement aided Mr. Bigg's popularity and growth, it was unable to uphold the reputation for excellence that franchise outlets have. Customers search elsewhere since it no longer provides a pleasurable experience.
Growing competition: In contrast to three decades ago, when Mr. Biggs was the only option available to Nigerians, the QSR sector is now saturated, leaving them with an abundance of options. KFC, TFC, The Place, and numerous other neighbourhood fast food restaurants have faced the issue of altering patron taste preferences and replacing Mr. Biggs throughout the years.
Nigerians are aiming for something different, as evidenced by the growing rate of the aforementioned company, yet Mr. Biggs has fallen short of their expectations.
3 Key Brand Lessons From Mr Biggs Story
Mr Biggs, Nigeria's premier fast-food chain to the best of my knowledge, was supposed to be a Nigerian prototype of the globally acclaimed McDonald's . Sadly though, they seemed to have focused on the wrong things and ignored a whole lot.
There are a few things to be learnt from Mr Bigg's' failure about business and life which every business must take note of.
Focus on your customers:
Mr. Bigg's management did a good job in trying to look like the famous American fast-food chain McDonald's. What they critically forgot to do was focus on meeting the needs of their "Nigerian" customers who do not give a hoot if they look like McDonalds, KFC, Burger King or any other reputable brand for that matter.
Rather than focusing on their customer's needs and preferences, Mr Biggs chose to focus on their buildings – building bigger and bigger buildings, But neglecting their quality, taste and service which are critical to their existence.
Innovate don't Renovate:
A lot of times, businesses in their quest to stay trendy and relevant, they do what Mr Bigg's did – they renovate massively and rebrand themselves with the hopes that these would change the perception of customers about them. Rather than become more innovative with their products and services, they chose to do more renovations, change logos and do general touch-ups of their facility.
Not saying that renovations are a bad idea. But it gets terrible when they are your only idea. There was a time when Mr Bigg's experimented with the Village Kitchen concept, But that ended up being a total failure.
The concept was to  merge the traditional fast-food with the local dish restaurant/bucca – a cool and creative concept. Sadly, they seemed unable to handle the distraction that deviating from their core business model (McDonald's-style fast-food) and soon enough, it disappeared from the scene…eventually culminating in the closing down of our beloved Mr Biggs.
Ask for Feedback & Implement it:
Most times when organisations ask for feedback, it is just a fulfilment of the proverbial corporate "righteousness", The important thing about asking for feedback is to gain valuable information from customers and staff in order to improve on your offering. 
In the case of Mr Bigg's, it is either they were not asking/receiving feedback or they were ignoring the feedback they were getting. Even when competition began coming into the scene, they seemed rather unperturbed and did nothing to improve, but grew worse. When customers complained about their food being stale, customer service being poor and the environment being less hygienic, they turned  deaf ear.
It's important to keep an eye on your competitors' successes and failures. If you're not aware of what they're doing, they might find a way to take advantage of your weaknesses before you even know they exist.