The Rise of Digital Experience Platforms in Nigeria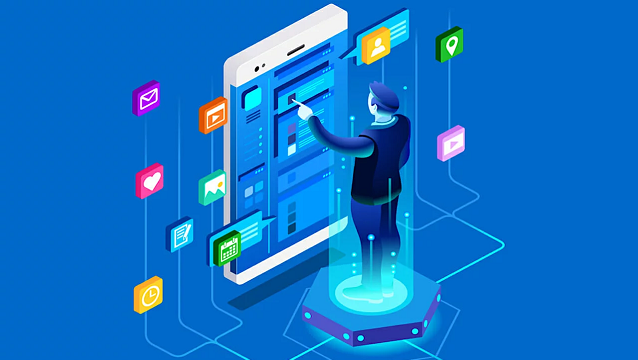 Many customers have had a difficult time in 2020, and they're looking for the brands that they've stuck by to support them and help make 2021 much better. The good news is that Forrester predicts that 25% of brands will have significant advances in the quality of their customer experience in the year 2021.
Consumers will continue using digital channels to engage with brands, so making those digital experiences seamless will be mandatory in 2021. It will also become a competitive edge for brands, as more companies invest in their digital strategies and consumers become accustomed to digital experiences.
Digital experiences are fast, multi-faceted and high-stakes, far exceeding offline CX in complexity and frequency. What's more, they're increasingly the norm for your customers. So how do you harness the power of a great digital experience as a brand?
For B2B sales teams, digital first means replacing cold calling with social selling. Your customers are already active in social media and that's where you need to be. Instead of waiting for the customer to contact you, you will need to reach out to them, build a relationship and help educate them. You can do this by sharing relevant content and your expertise as part of a solution to their problem.
For marketing teams, digital first means reducing your spend on offline marketing activities, such as direct mail, billboards and TV ads. Your customers want (and expect) highly targeted messages, which can only be achieved through a data-driven marketing strategy. Now, you need to use digital channels to implement search engine marketing, account-based marketing and email marketing strategies.
For customer service teams, you're no longer restricted to waiting for the phone to ring or a fax to come through. Digital first is not just about being reactive. It's about being proactive in the way you help your customers, who use a wide range of channels to seek out support. Social media, reviews sites, forums, and communities are all now part of the customer service eco-system.
To rise to the top in CX you need to deliver a great experience at each of these touchpoints and create personalized experiences that resonate with your customers. This is called an omnichannel approach to CX. Research shows brands with the strongest omnichannel customer engagement strategies retain an average of 89% of their customers, in comparison to 33% of companies with weak strategies.
The business world is face-paced due to rapidly changing technologies and innovations. Even established companies are being disrupted every year by evolving and advancing technologies.
In 2009, Uber transformed the taxi industry by allowing people to hail a ride through a mobile app. Amazon Go is the latest adaptation to Jeff Bezos' booming e-commerce business by offering a chain of convenience stores in the US with automated, cashier-less self-checkout stations (that's a mouthful).
More recently, Google and Elon Musk are racing against each other to release self-driving cars into the world.
With all these new ideas being introduced into the marketplace, companies need a long-term strategy to adapt, compete, and survive in this new digital landscape.
A digital transformation strategy starts by asking 3 fundamental questions:
Where are you today?
Where do you want to be tomorrow?
What are you going to do to get there?
Companies need a plan that not only outlines which technologies need to be adopted but also protection from digital disruption. That's why understanding your core systems and processes to identify opportunities is critical before harnessing the potential of digital transformation. By identifying strengths and weaknesses, brands can create digital experiences that rival the quality of in-person ones, resulting in seamless interactions, more conversions and more sales in 2021.